Rugged Body
The Force 10K boasts a robust, durable build designed to withstand the rigours of adventurous journeys, ensuring reliability in challenging environments. 
Compact Body
Despite its powerful 10000mAh capacity, the Force 10K maintains a sleek and compact design, offering portability without compromising on power.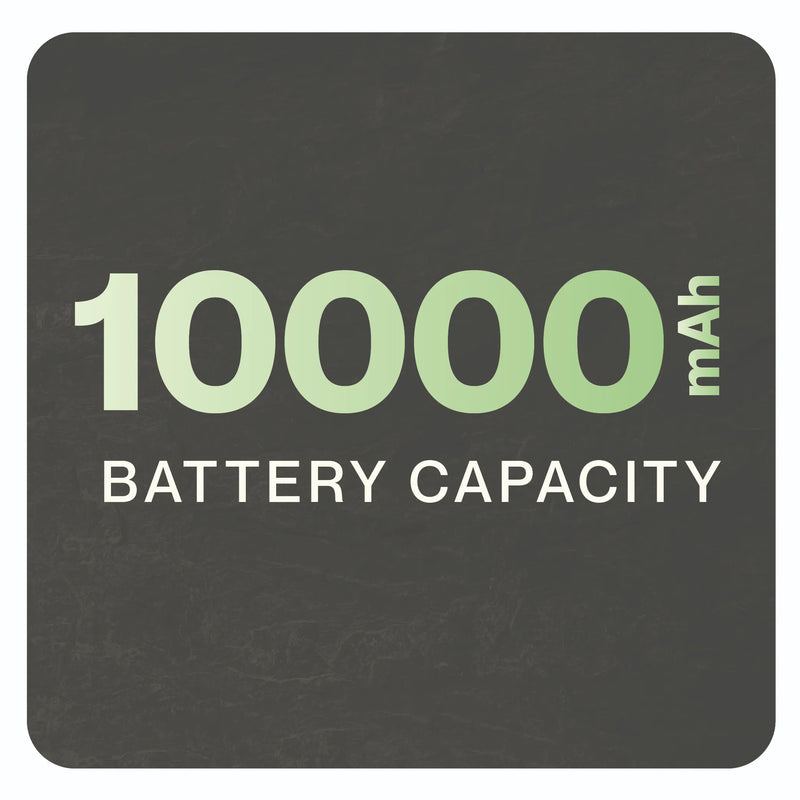 10000mAh Battery
Equipped with a formidable 10000mAh battery, the Force 10K provides ample power for multiple device charges, keeping you connected wherever you go.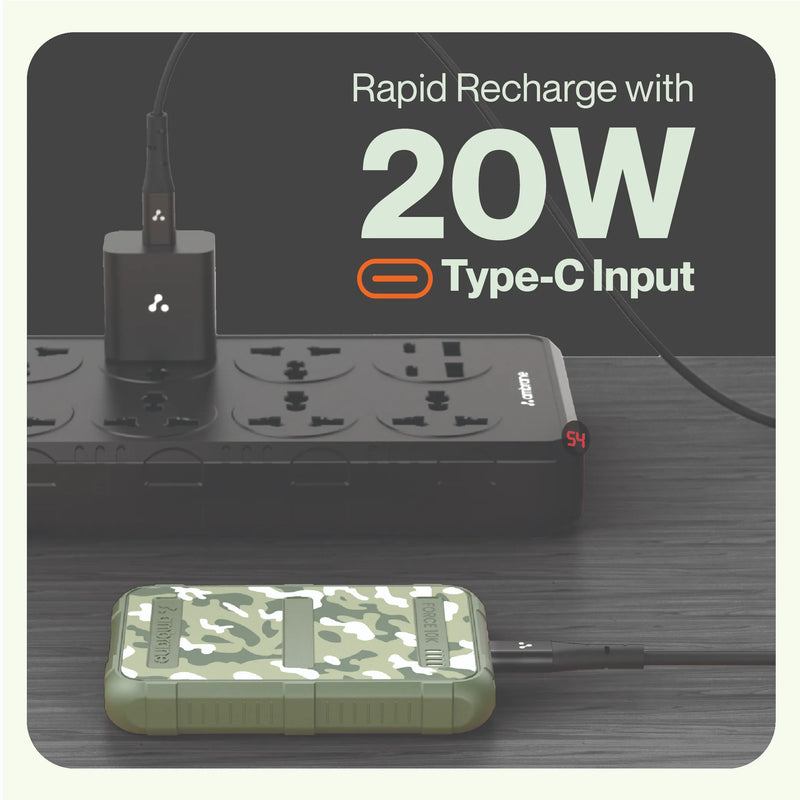 High-Speed Type-C Recharging
Recharge the powerbank rapidly within 3.5 hours using a 20W Power Delivery Charger or in 18 hours with a 10W charger, ensuring swift and efficient charging for your convenience. 
22.5W BoostedSpeed™ 
Enjoy accelerated charging with 22.5W BoostedSpeed™ technology, ensuring rapid power delivery for your devices when you need it most.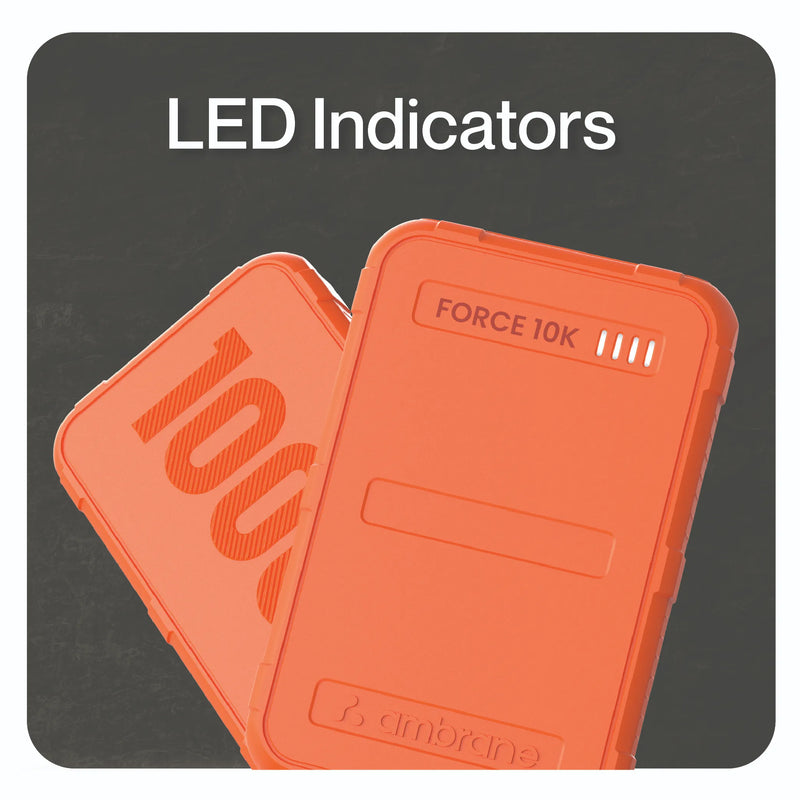 LED Indicators
Featuring LED indicators, the Force 10K keeps you informed about the remaining battery level, allowing you to plan your charging needs conveniently. 
Wide Compatibility
Compatible with a wide range of devices, the Force 10K accommodates various gadgets, ensuring versatile and efficient charging for your tech arsenal. 
Multi Layers of Chipset Protection
Built with multiple layers of chipset protection, the Force 10K offers enhanced safety features, guarding against overheating, overcharging, and short circuits, ensuring your devices are charged safely and securely.