Skip to content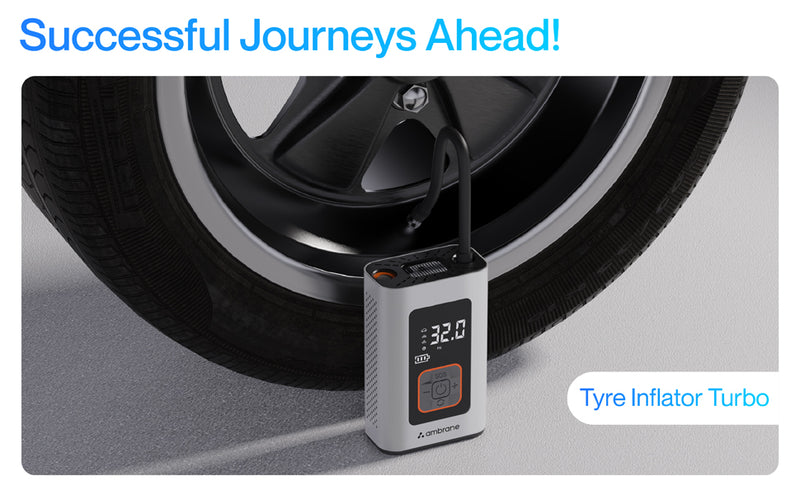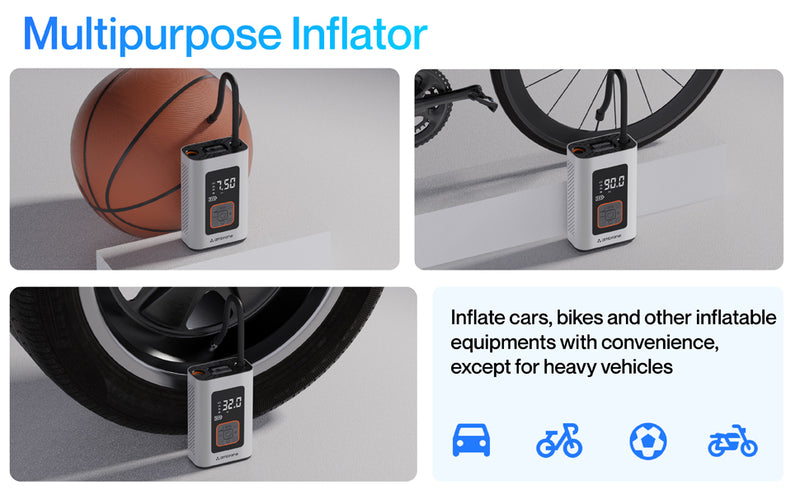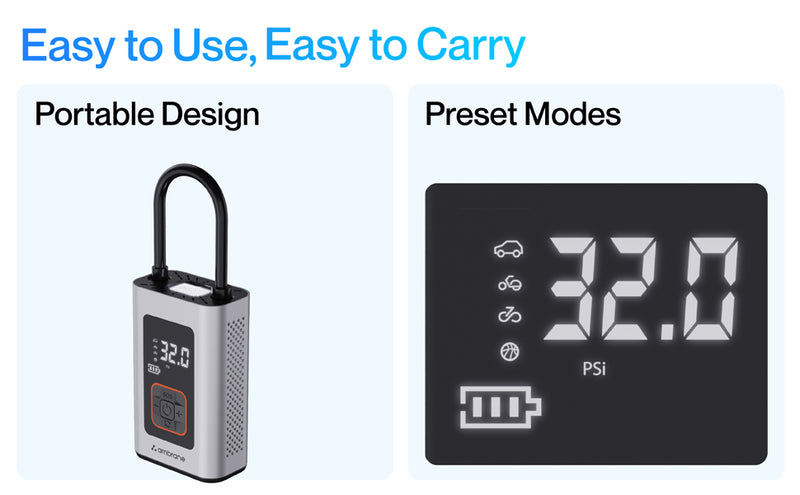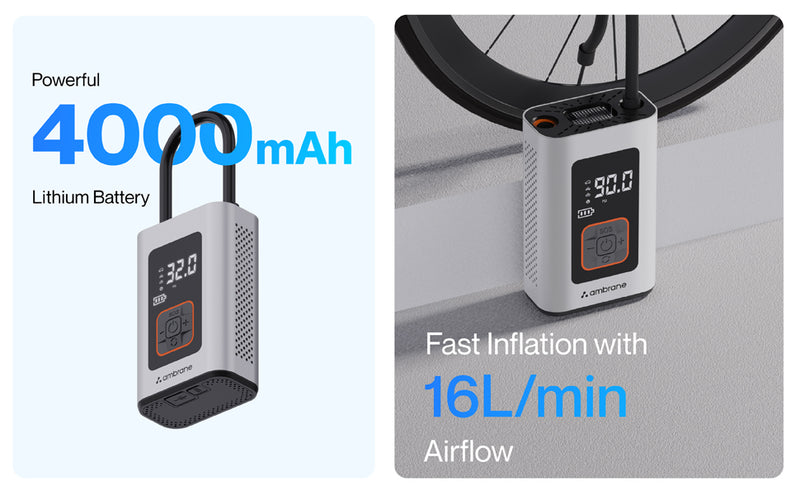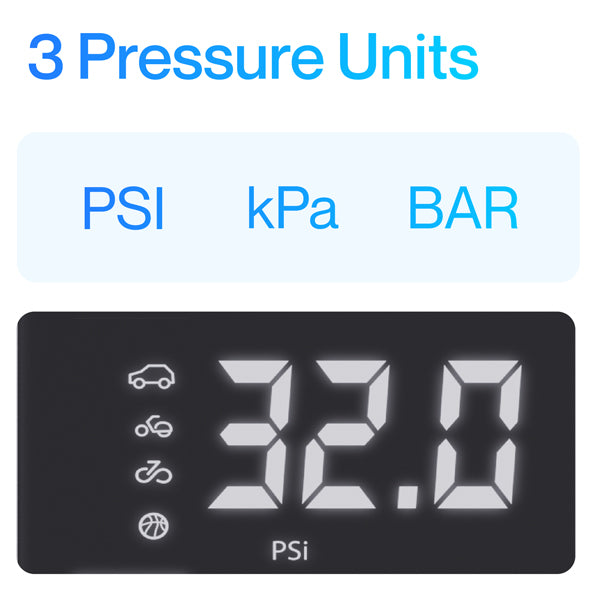 Multiple Pressure Units for Flexibility
The Ambrane Tyre Inflator Turbo offers versatility in pressure selection with three available units - PSI, kPa, and BAR. You can choose the inflation pressure according to your preference and requirements.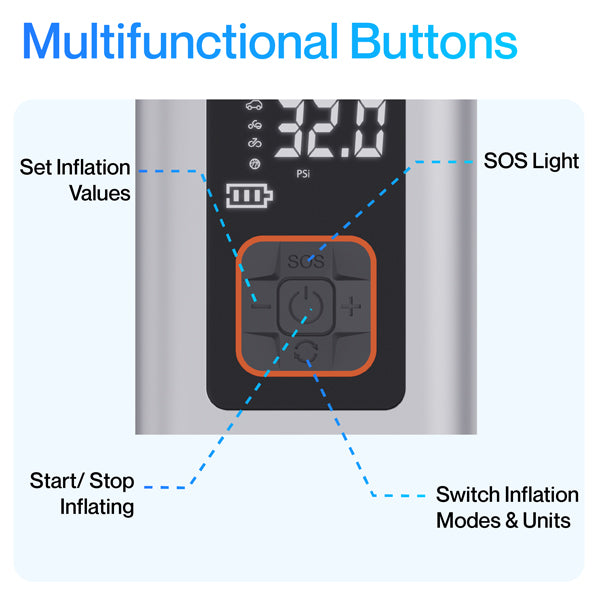 Convenient Multifunctional Buttons
The multifunctional buttons on this inflator allow you to effortlessly set your desired inflation values, activate the SOS light for emergency situations, start or stop the inflation process, and switch between different inflation modes and units, making it a user-friendly and versatile tool.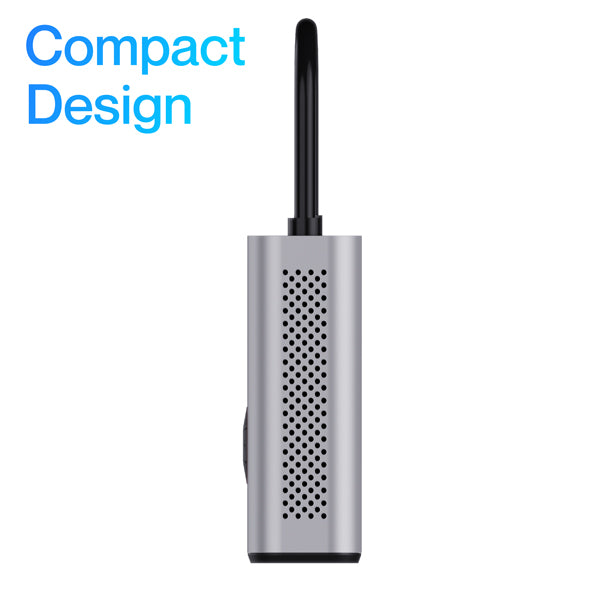 Compact Design for Easy Portability 
The Ambrane Tyre Inflator Turbo features a compact design, making it highly portable and easy to carry in your vehicle or backpack. Its small size ensures convenience and enables you to take it anywhere you go, ensuring you have an inflator ready for emergencies or regular maintenance. 
Sunday,Monday,Tuesday,Wednesday,Thursday,Friday,Saturday
January,February,March,April,May,June,July,August,September,October,November,December
Not enough items available. Only [max] left.
Add to Wishlist
Browse Wishlist
Remove Wishlist