USB-A Port
The Car Connect comes equipped with a USB-A port, allowing you to effortlessly charge various devices, from smartphones to tablets, on the go. This versatile port ensures that your essential gadgets are powered up, enhancing convenience during your travels. 
Type-C Port 
With a Type-C port onboard, the Car Connect provides a modern and efficient charging solution for compatible devices. Benefit from faster charging speeds and a reversible connector design, making charging hassle-free and swift. 
Hands-free Calling
Experience the freedom of hands-free communication while driving, thanks to Car Connect's hands-free calling feature. Stay connected with your contacts without taking your hands off the wheel, ensuring a safer and distraction-free journey.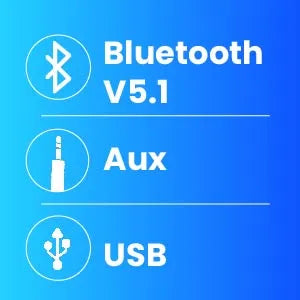 Multi Connectivity 
Enjoy a range of connectivity options with the Car Connect, including Bluetooth V5.1, Aux, and USB connections. This versatility lets you link various devices, ensuring uninterrupted access to your preferred audio content while driving. 
Wide Compatibility (12V) 
Designed to be compatible with a wide range of vehicles equipped with a 12V socket, the Car Connect seamlessly integrates into your car's power setup, enabling you to enjoy its features without any compatibility concerns.
Car Battery Voltage Monitor
Stay informed about your car's battery health with Car Connect's built-in battery voltage monitor feature. This monitoring system provides real-time insights into your car's battery status.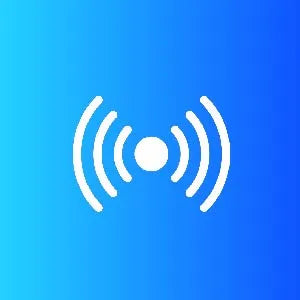 87.6 - 107.9 MHz FM Frequency Range 
Tune in to your favourite music or take calls using the Car Connect's FM frequency range of 87.6 to 107.9 MHz. This wide range ensures optimal signal reception and allows you to enjoy high-quality audio throughout your drive. 
Intelligent Input Current Management
Benefit from intelligent input current management with Car Connect, which optimizes the charging process based on your connected device's requirements. This smart management system ensures efficient charging while safeguarding your devices from overloading or overheating.