Skip to content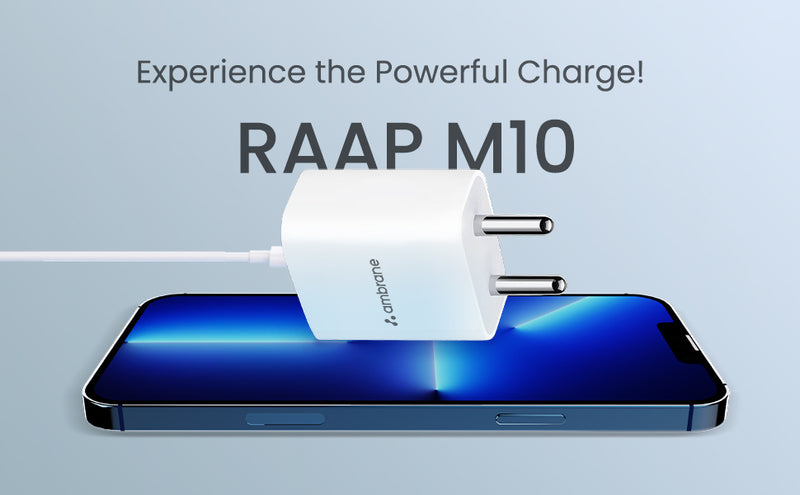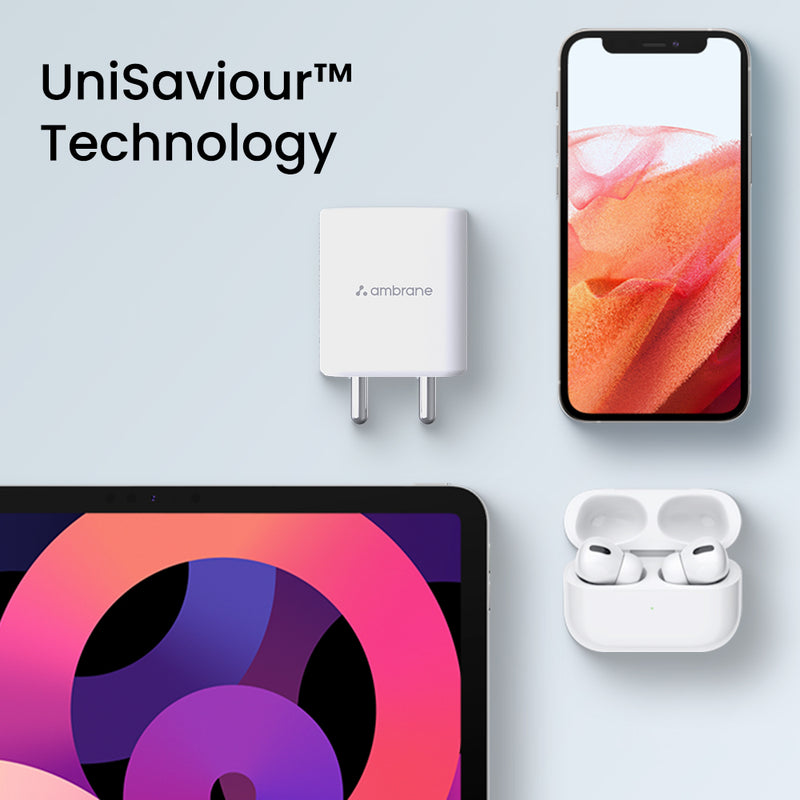 UniSaviour™ Compatibility  
The Ambrane RAAP M10 QC wall charger boasts UniSaviour™ Compatibility, ensuring seamless charging for all your USB-A enabled gadgets. Whether you're using a smartphone or tablet, the RAAP M10 is the perfect companion for all your charging needs.  
Compact Design  
The compact design of the Ambrane RAAP M10 makes it incredibly easy to carry with you wherever you go. Whether you're travelling for work or on a vacation, this charger is a great choice for those who need a reliable charging solution on the go.  
Durable Body 
The durable body of the Ambrane RAAP M10 is made for rough and tough use, ensuring that it's reliable and long-lasting. With its rugged design and sturdy construction, this charger is built to withstand the wear and tear of daily use, making it ideal for daily use. 
Safe Charging Experience  
With multi-layers of chipset protection, the Ambrane RAAP M10 provides a safe charging experience for your devices. Whether you're charging your phone or tablet, you can rest assured that your device is protected from overcharging, overheating, short-circuiting and more.  
Sunday,Monday,Tuesday,Wednesday,Thursday,Friday,Saturday
January,February,March,April,May,June,July,August,September,October,November,December
Not enough items available. Only [max] left.
Add to Wishlist
Browse Wishlist
Remove Wishlist